If you following me on instagram you've probably noticed my Monday's with Molly series I have started.
As many of my followers know my daughter and her family have been living in Omaha, Nebraska for the past three years while her husband finished dental school.  During this time, Miss Molly was born and I have tried my best to be a grandmother who was present as much as possible so she would know and enjoy me.  I made several trips to Omaha (monthly in fact or flew them here) to stay connected.  Therefore, when Logan (my son-in-law) signed a contract to practice back here I was to say the least, just a little bit excited!
I'm having the time of my life catching up on time with this cute girl.
This is how we spent last Monday.  Taking a nature walk and feeding some ducks.
I don't know if life gets any better than the moments spent having a child hold your hand.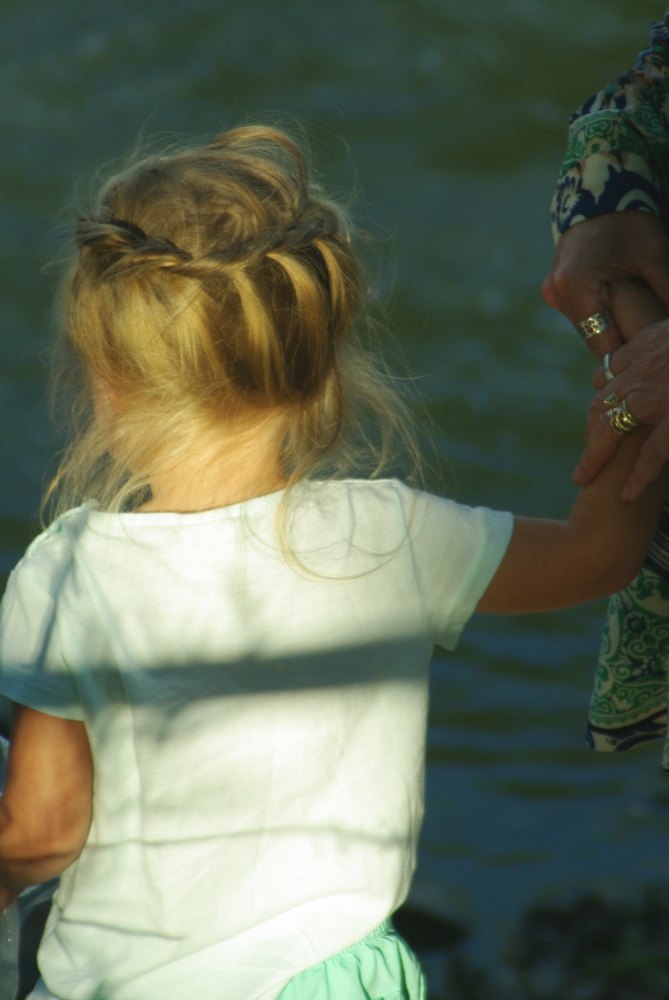 For those followers who enjoy the fashion and style portion of my blog-
My dress is from Anthropologie and the necklace is from a street artist I found in Florida (I need to do a post on that)