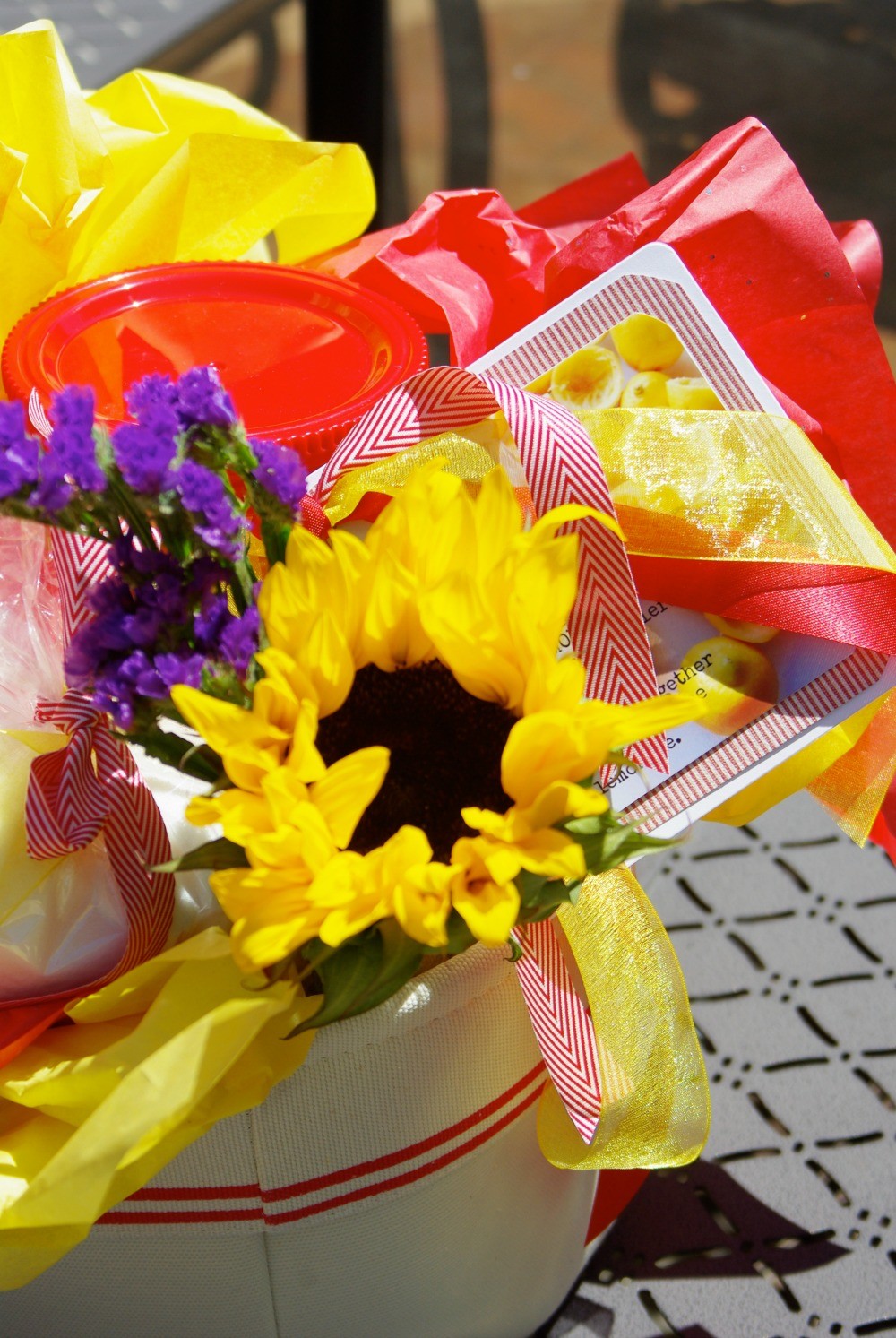 It's one of my favorite weeks of the year, the one that celebrates the big birthday of our nation. I so love this celebration, it represents everything dear to my heart . . .
FREEDOM
BRAVERY
COURAGE
FAMILY TIME
GATHERING OF FRIENDS
AND OUTDOOR ACTIVITIES


I'm stepping right into this celebration by wearing just a little of our national colors (red, white and blue) on my feet and adding some happy yellow.


If by chance you've been invited to a celebration or a BBQ this coming week here's a quick and easy hostess gift idea.


*First find a perfect container. I chose this canvas style basket because I loved the versalitiy and color.
*Second think of a theme to go with. I decided to fill it with a lemonade theme.
*Third start adding your fun. I found an oversized mason jar with the perfect red lid (matching my container) and filled it with fresh lemons, some red and yellow napkins were tucked inside and then I filled a cellophane bag with sugar and tied it with a red and white ribbon. To top off the container I grabbed an old salad dressing bottle and filled it with a fresh sunflower, this just brought the whole package together. I printed off a homemade card with a fun saying about mixing lemons with sugar and tied it to the container.


By the way this was my hostess gift I shared with the adorable Jann, who hosted a local bloggers meet and greet last Saturday afternoon. This is the true benefits which come with blogging, when you can actually meet your virtual friends in person and become real true friends. You can check out some of the fun we had by clicking onto her link here.
As always my friends, thanks for dropping by. Are you planning any fun activities this week?
Also linking up with Cherie for shoe and tell and
Judith for her wonderful monthly hat attack.