Ok, ladies and a few gentlemen, I'm doing something out of my norm. I'm remixing some of my basics, which is seriously something I need to do more of. You know, shopping in your own closets. It's amazing what outfits you can put together.
Today I remixed one of my favorite tee's (also shown here) with my white and black striped suit (also shown here).


Pairing the tee with this suit insantly dressed it up . . .


But it also dressed the suit down a notch, allowing me to take it to any type of occasion.


And you know, lately I've been cutting back on accessories, only wearing one basic necklace, a watch and maybe of few bracelets. Why is that? I have absolutely no idea but I kind of like it.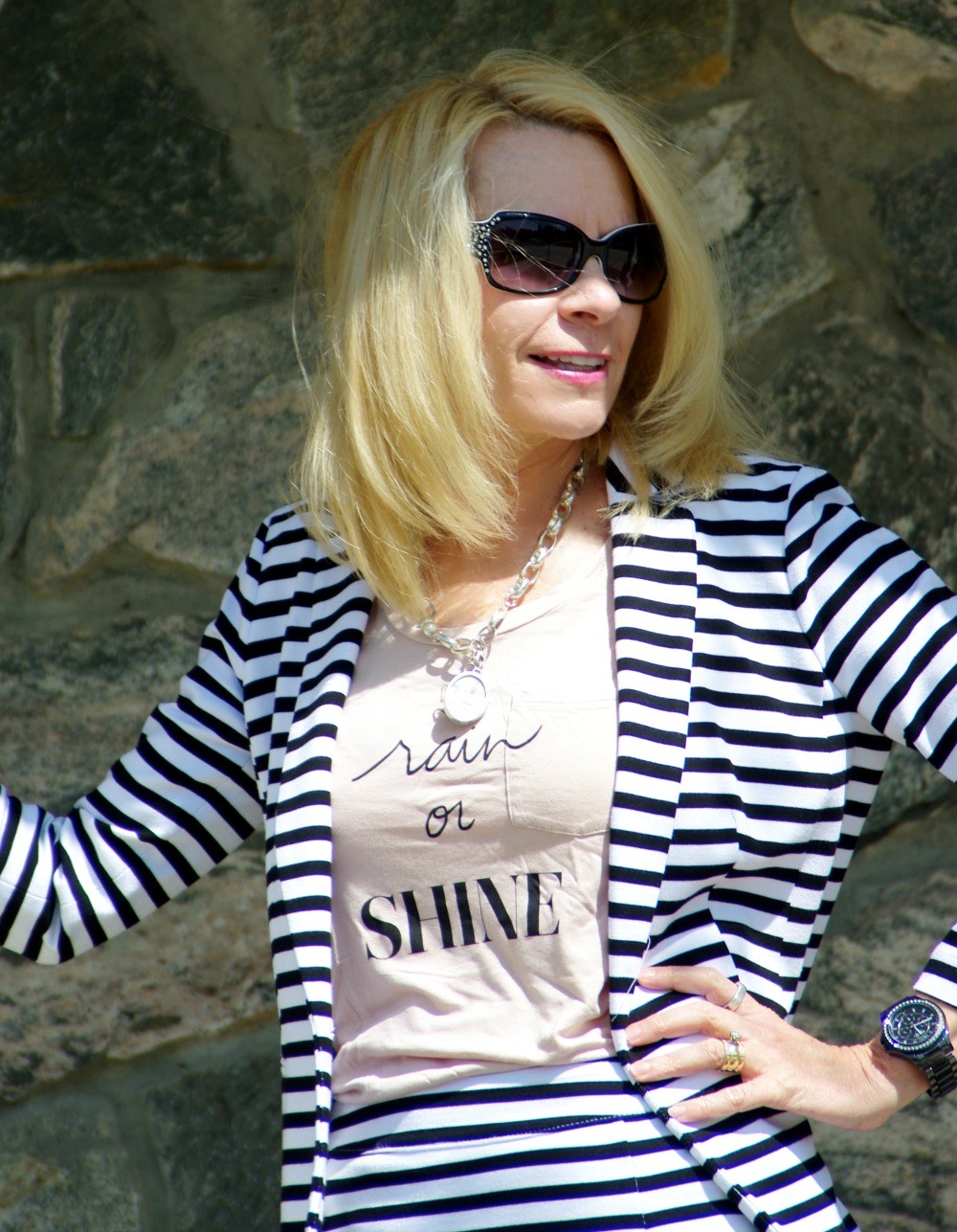 So how about you, my friends, do find remixing from your closet a fun way to shop (I do know its fun on the budget), and how is your recent take on accessoriy wearing? Am I just getting lazy or is this a new style?
As always thanks for dropping by, have a wonderful wonderful day.
Linking up with Patti for Visible Monday because as she said, "it's the best blogging party around".
As well as Style Nudge for shoe and tell,
And Jill's turning heads tuesdays