When you have an item this much fun you just have to take it for another spin.
This time around I decided to pair it with a black motif instead of navy . . .
And surprisingly it works just as well. . .
actually, it might just work better.
I have decided I prefer to wear it with heels instead of flats . . .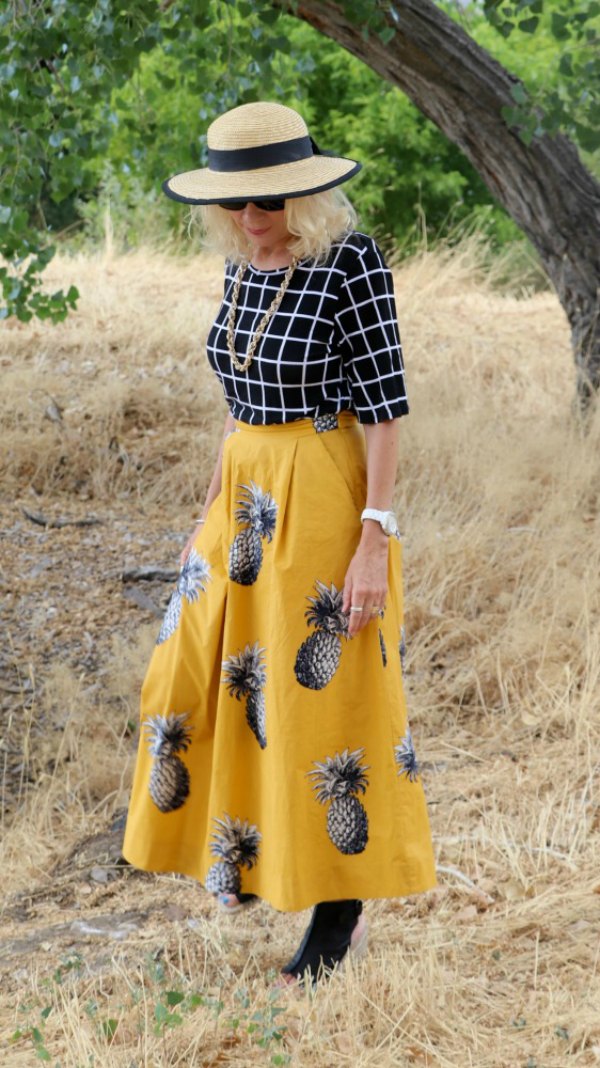 And throwing on another hat made this look complete.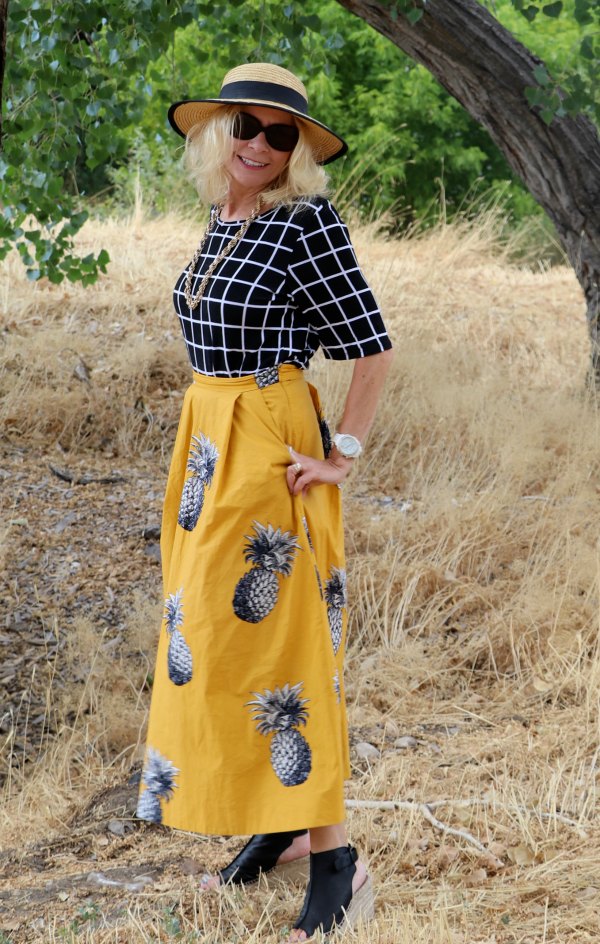 Remember back here when I wore it last . . .
and I was just beginning my summer of pineapple craze, well I've been collecting ever since and a fun Pineapple Soiree will be taking place next week!
This is going to be one sweet party . . . and I so looking forward to sharing all of it with you.
For now I'm linking up with the fabulous ladies (Shellie, Jessica, Dawn, Patty, Cherie, and Andrea) for my refined style monthly get together.
Outfit details: skirt-Ann Taylor, booties-top shop, shirt-local boutique, hat-nordstroms, watch-Michael Kors